People with PCOS deserve better healthcare
We were sick of having our symptoms brushed off.
Or being told to lose weight.
Or that the pill is our only option.
1 in 10 people worldwide suffer from PCOS yet no one was reimagining a system that worked. We thought that PCOS healthcare could do better.
Our purpose is to improve the lives of sufferers, empowering them with the knowledge of their own health.
We understand that each woman is unique and so is her PCOS. Our easy-to-use app offers personalized PCOS plans that are backed by evidence and speak to the symptoms that are driving you up the wall. Through daily lessons and quizzes, you will learn skills and knowledge to make lifestyle changes for good. 
Your dedicated PCOS expert is there to support you all the way. We're here for you when, and as long as you need us.
Made by people with PCOS, for people with PCOS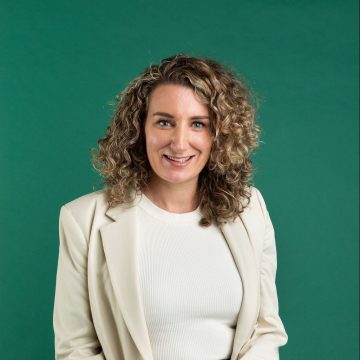 Clare Goodwin
Founder and Registered Nutritionist
"I struggled for so many years with my PCOS. I was rapidly gaining weight, my periods had been missing for 3 years, my acne was still plaguing me and I was getting sick constantly.
When I finally understood my PCOS and implemented the right lifestyle changes for me, my PCOS symptoms resolved and my health improved dramatically.
Now I along with our team of experts and scientific advisors are working to reshape the PCOS healthcare environment so that women around the globe don't have to go through the painful trial and error process I did."
Clare Goodwin, Founder and Registered Nutritionist
The Ovie team is made up of experts in nutrition and psychology to deliver the best PCOS curriculum and offer support on your journey
"I feel fantastic, this has changed my outlook on PCOS and empowered me so much to continue to make the right and best choices for myself and my body!"
"Since I started this program the most important change is that I'm now happy. I don't wake up every day exhausted, uncomfortable and desperate for answers."
"I am so thankful I found this program. It has helped me to feel empowered in regards to my health and given me the tools I need to live a realistic, sustainable PCOS-friendly lifestyle."
"Going through this program cleared up a lot of misinformation that I had put together from all the specialists I'd seen over the years. Here it was - all the right information in one spot! I wish I had found this sooner, it would have saved me a lot of frustration, money and time."